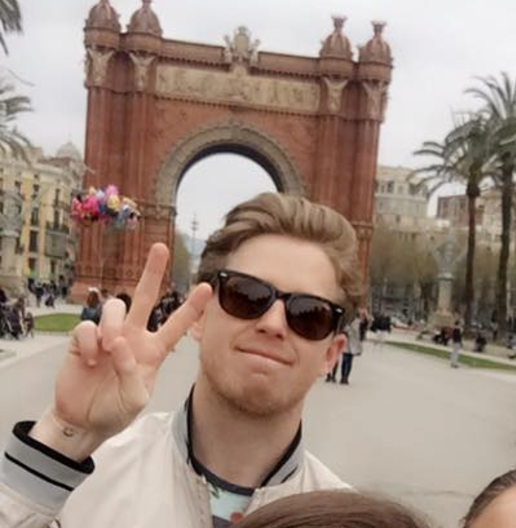 Hello! 
Thanks for checking out my website. If you don't know, my name is Matt and here is a bit about myself...
I graduated from the University of Miami in 2014 with a double major in Communications and Sports Administration. Within my communications major, I did focus and came to really enjoy some classes based around photography, magazine and newspaper design, but did not get a formal design degree or coursework, so I am almost entirely a self-taught designer at this point. 
I've been designing off and on since I was in high school making "signatures" for an NFL message board, but there were many lengthy gaps since those days where I did not design. In late April of 2017 I decided to create my design accounts on Twitter and Instagram (@mh_design91) to try and force myself to get back into a past hobby. Since then I have realized that design is my true passion and what I want to spend my life doing. 
I worked in marketing for nearly four years at The Headfirst Companies in Washington, DC but have recently moved on to start focusing my full attention and time into sports graphic design. In August of 2018 I moved out to Los Angeles to work with the LA Rams within their creative department. I've helped put together creative assets for social media, website, in-stadium, ads and other various mediums and platforms.
On the side, I also do freelance work for various players and agencies. If you search through my gallery you can see lots of the work I have done for clients to this point. My work has been used by the Premier League (via LiveWire Sport), Wimbledon (via LiveWire Sport), Inter Milan  (via LiveWire Sport), Kevin De Bruyne, Marcos Alonso, NBC Sports (via STN Digital), the Big East Conference (via STN Digital), The Spring League (via STN Digital), Rugby World 7s, the Citi Open, The Players' Tribune and various other professional athletes. 
If you or somebody that you know might be interested in using my work please feel free to reach out to me to learn more! You can find my information on the "Contact" page of this site. 
Shoot me a tweet or an email if you want to learn more about me, always willing to chat!
-Matt